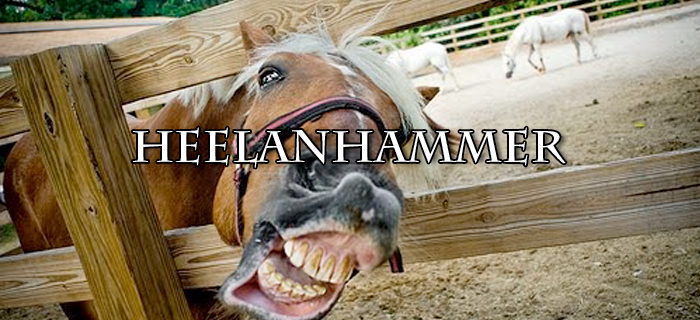 Yo yo yo Fans!
Its that time again, 15th of the month is HeelanHammer time!
On today's show we Dark Elves Opponents Guide (P2), gaming karma, metal vs plastic,… all this an more on todays Heeeelanhaammmmmmmmmmmer!
Ep124: HorsiHorsi Fo Real
00:01: News: Round up
00:17: Hot or Not
00:23: Just Dip It
00:37: Story of the Week
00:47: War-room: Dark Elf Opponents Guide (P2)
01:30: Beadry Wierdy
01:55: End; Outtakes
Please remember to visit our sponsor at http://firestormgames.co.uk for all your hobby needs. Use the code "heelan" at checkout and save an extra 5%.
From great alternative models for you armies (or just to paint), be sure to check out http://mierce-miniatures.com
For all thoughts and discussion on the show please post on our forum thread or drop us an email.
If you do sign up to the forum, please email me on the address below for username activation (so we know your not a spambot and can activate you).
Enjoy!
Dan & Wayne
[email protected]
[email protected]
Twitter: @HeelanHammer
Twitter: @WayneKemp13
Youtube: www.youtube.com/HeelanHammerVideo
Instagram: /HeelanHammer
Download Link Right Click "Save As"
If you are clicking the above, click here for a much easier way to listen - Subscribe!

EP124: HorsiHorsi Fo Real
Play Now
|
Play in Popup