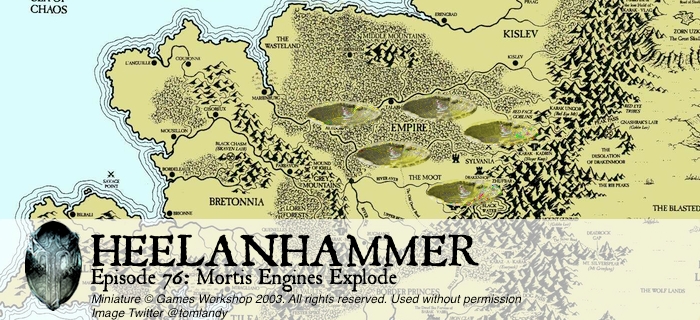 Yo yo yo,
Welcome fans to another (if rather delayed) installment of HeelanHammer. We chat about our progress on our TaleOfTwoHobbyists, Dan covers two tournaments he attended, we give some more early thoughts on the VC and take a few questions from the audience.
Please remember to visit our sponsor Maelstrom Games for all your hobby needs.
Feel free to comment on any part of the show via our forum, twitter or email.
[email protected]
[email protected]
@HeelanHammer
@WayneKemp13

EP76: Warning - Mortis Engines Explode
Play Now
|
Play in Popup
|
Download