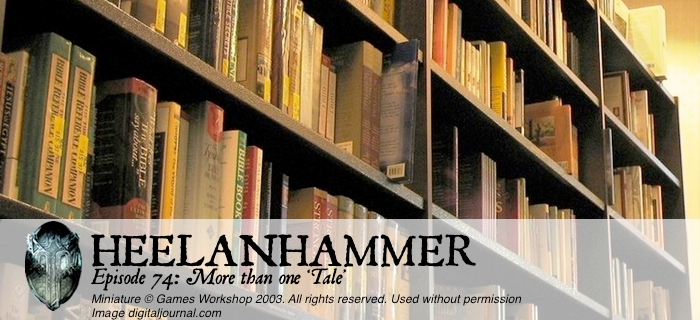 Yo yo yo Fans,
Welcome to another edition of HeelanHammer. This week Wayne and I report on our first games in our Tale of Two Hobbyists and all things relating to the campaign, as well as a tournament report from Dan on his time at the Sheffield Slaughter. The report comes with a warning: 'Contains: Controversial Content'

As always, we are keen to hear your feedback on our forum or via email.
When you've had a listen, be sure to check out our sponsor Maelstrom Games for all your hobby needs.
Dan & Wayne
[email protected] @heelanhammer
[email protected] @WayneKemp13

EP74: More than one 'Tale'
Play Now
|
Play in Popup
|
Download