Hi everyone,
I've been back in the hobby since last October and still trying to get my army painted up.
I wouldn't mind except I'm not exactly trying to paint up to Golden Daemon standard, just trying to get my High Elves up to a reasonable standard and get enough painted that I've actually got an army I can take to tournaments (or even out of the house without stuff falling off the bases).
So far I've got 560 points worth of models over 4 units painted to a basic-ish degree, although I've not done anything with the bases yet other than a quick coat of one of the brown paints.
These first two pictures are a couple of general shots of my assembled forces.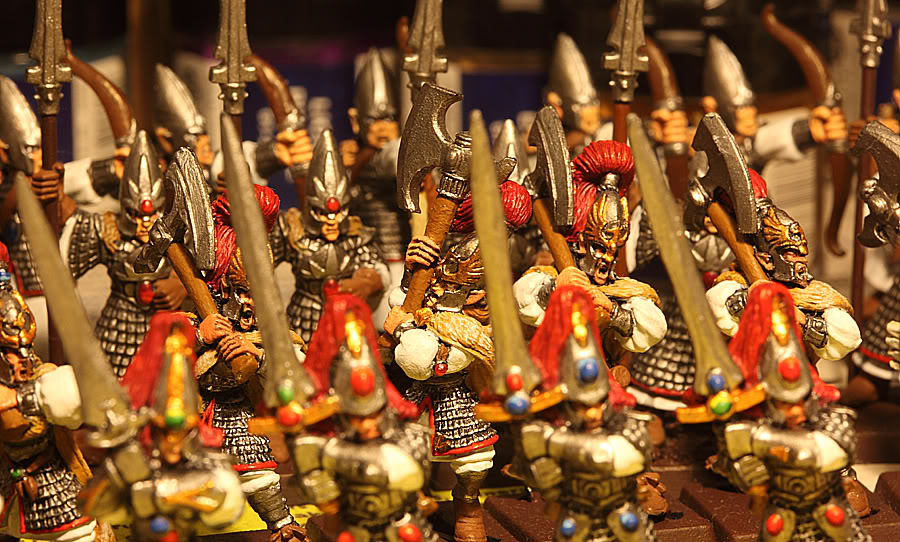 This is a shot of my work in progress on the White Lion cloaks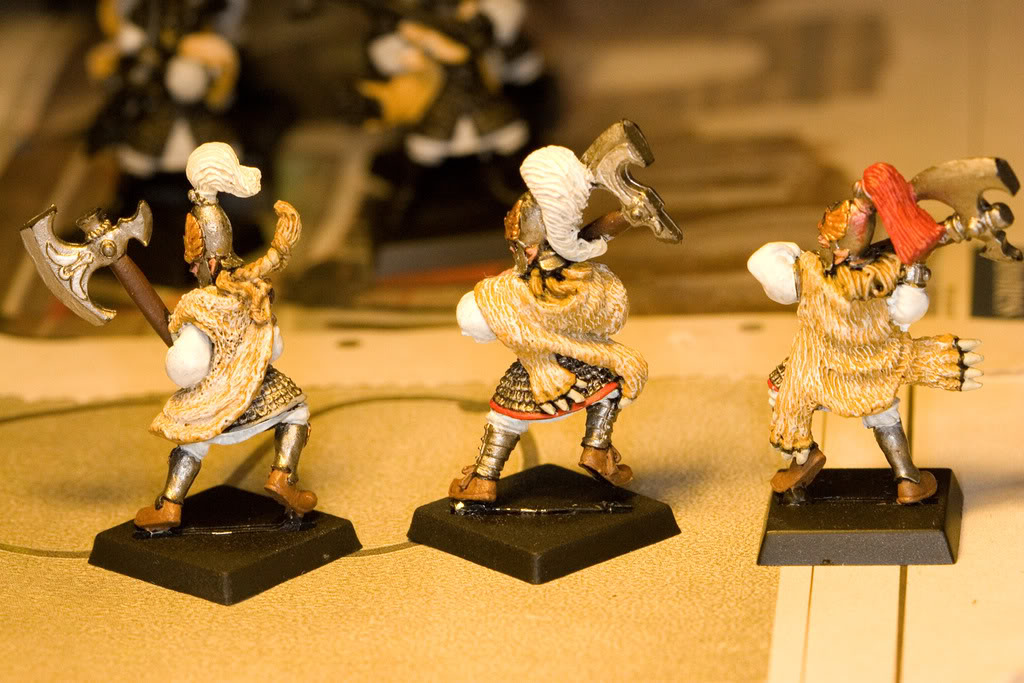 Finally this is the current status of my first stab at a Dragon Prince - i've currently spent about 3 hours on this (no, really) and feel like I've barely got anywhere with it. I've just done an initial layer of Boltgun Metal over the armour with Burnished Gold. Still need to decide what I'm going to do for the colour of the shaft of the lance as well as the cloth bits on the legs (I've actually decided to give up on the white cloth in my army and try a different colour)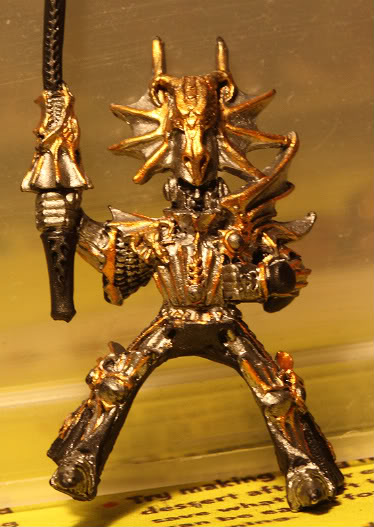 anyway, I hope to update this as and when I actually finish stuff and hopefully improve on it as well.