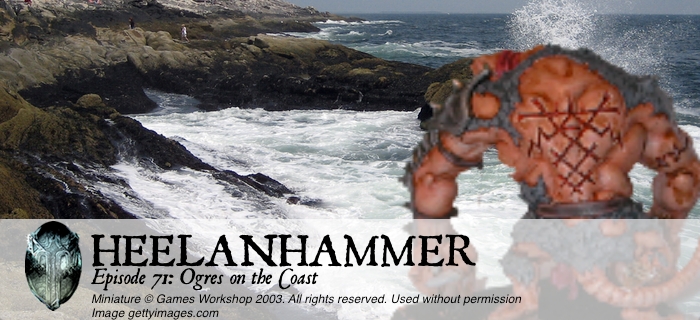 Yo Yo Yo Fans,
Welcome once again to another installment of HeelanHammer. This week Wayne and I are joined by BryanFromTheHydras as we discuss the Valhalla tournament we attended, plus how we got on with our first month of #taleoftwohobbyists. Oh, as well as a ton of ogre chat.
After you listen be sure to check out our sponsors.
A SAWC section only show also went up today covering Dan's time at the 'No Holes Barred' event. To join our bonus content section just click the 'SAWC Section' tab.
Until next week,
Dan & Wayne
[email protected] (@HeelanHammer)
[email protected] (@WayneKemp13)

EP71: Ogres on the coast
Play Now
|
Play in Popup
|
Download