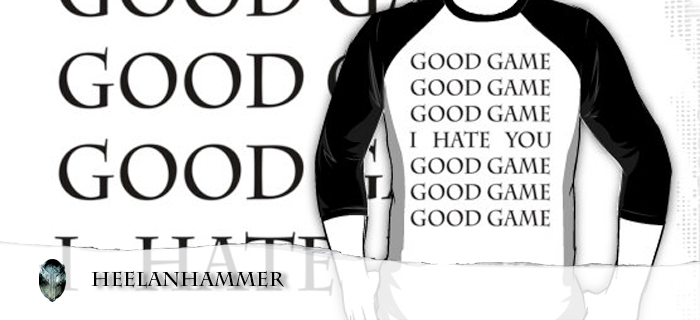 Yo yo yo Fans!
Its that time again, last day of the month is HeelanHammer time!
On today's show our main topic is "What makes a good game of Warhammer?"
Ep90: What makes a good game?
00:02 Intro and News: Lizardman first glimpse
00:22 Topic: What makes a good game of Warhammer?
01:02 
"Story of the week": Warriors do exist!
01:10 "Oi Muppet!": Magic phase pointers
01:15 "Beardy Wierdy Weeks": What we have been doing in the hobby
01:32 Sponsor info, contact details, SAW-C section discussion and outro
01:39 End (outtake)
Please remember to visit our sponsor at http://www.oggames.co.uk for all your hobby needs.
The new offer code from OG Games during July is:
Use the code: "yoyoyojuly" – The details of the offer are in the show.
For all thoughts and discussion on the show please post on our forum thread.
If you do sign up to the forum, please email me on the address below for username activation (so we know your not a spambot).
Finally, please remember if you sign up to the SAW-C section to include your forum username in the payment information.
Enjoy!
Dan & Wayne
[email protected]
[email protected]
Twitter: @HeelanHammer
Twitter: @WayneKemp13

EP90: What makes a good game?
Play Now
|
Play in Popup
|
Download